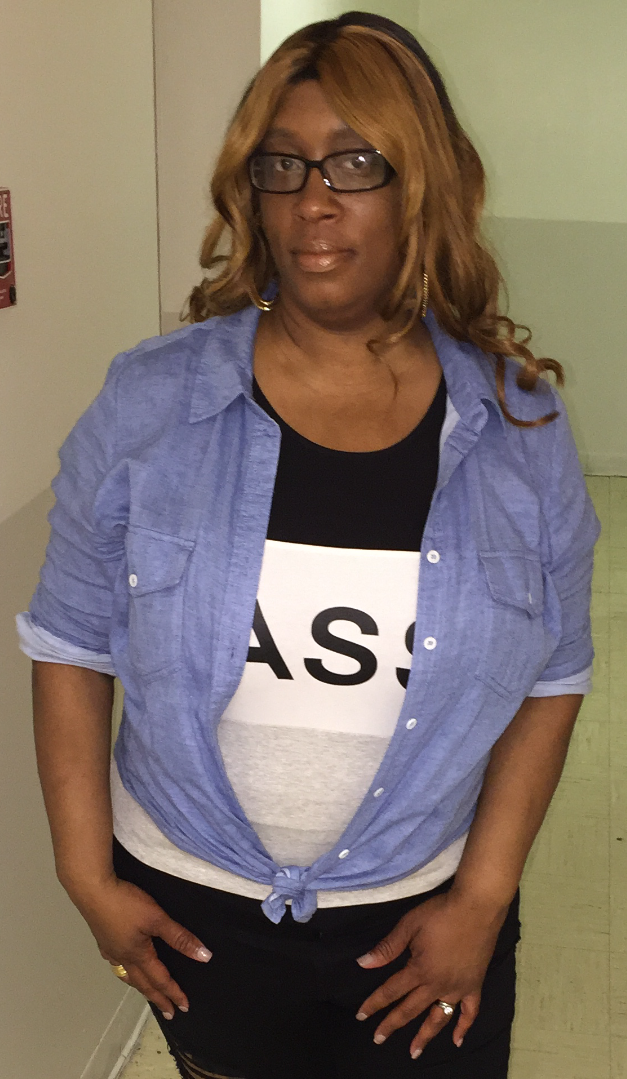 By Danielle Sass 
The first time I felt a lump in my breast I didn't know what to expect. Once I was told I had breast cancer, I went straight to the internet to research it. This had brought out a nasty side of me. Going to that 14th floor would just give me the chills and an attitude so depressing.
One day I was so upset, I locked myself in my room and starting kneeling on the ground. I heard my grandmother's voice saying, "Get up, everything is going to be fine." After that, I knew what I was doing had to stop because that wasn't me at all. God would send me people that had either been through it or could help be that voice.
I can tell you I will never take anything for granted. I knew giving up wasn't an option for me. I have three beautiful children that I need to be around for and I have this awesome husband that has been there since day one. I said to my cousin, I will not give up and cancer will not win the battle. I started staying focused on praying and just always knew God didn't bring me this far for me to give up.
I would sometimes sit and tears would just fall from my eyes. I worry more because this toxic is going in my body and you never know the reaction it could cause. I always remained humbled. My kids and family didn't know what was going on, I didn't want to be a burden or worry anyone.
As the days went on and God woke me up another day, I was thankful.  I found out that I was cancer free and that the storm had passed. You have fought the hard part, you are strong and brave. I know all those angels that are watching over me and were with me are saying, "Celebrate the outcome, express how you feel, you are not alone, don't be afraid, you're here for a reason." Everyday I just look at my family with a smile and think we are blessed. I always tell my kids you have to live your life and never forget how far God brought you. I may have had breast cancer but it never had me. To my sister: Stay strong, always keep faith, fight like a girl, because giving up is not an option.
To my sister: You are not alone. Remember what ever cancer you have, you can and will beat it. We are here for one another. We are strong. We have courage. We have each other. Cancer picked the wrong Diva. God is good and so able.